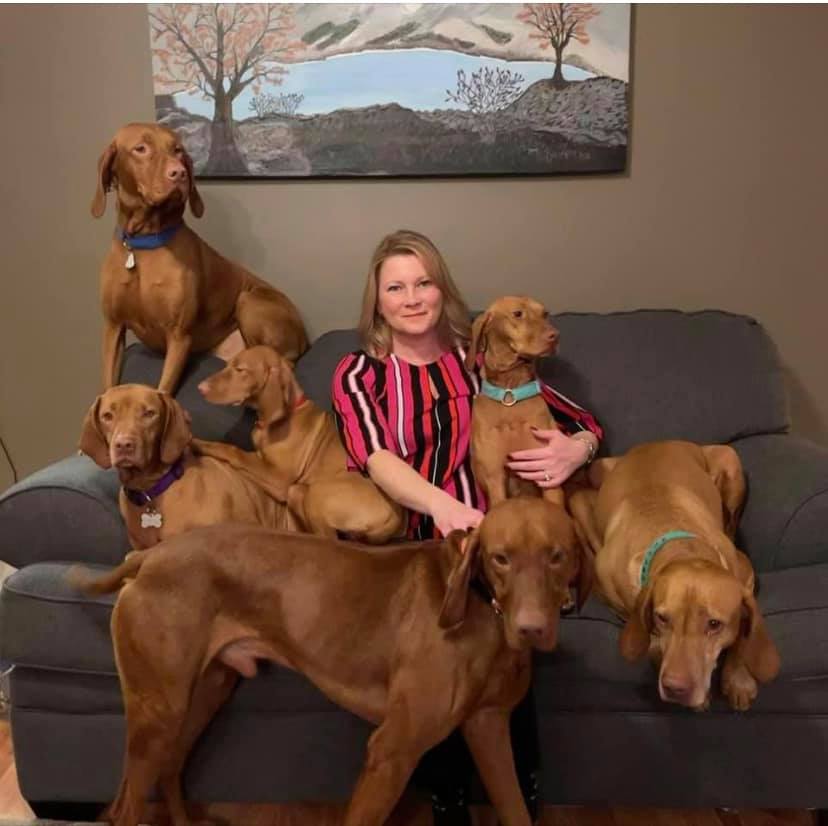 I started Stoney Lake Vizslas in 2016. I think I like dogs more than people but at least people give me room on the couch. (ha!)
— Jennifer Bennett
I'm proud of what Stoney Lake Vizslas has become in just a few years. Our dogs have done well in the show ring, the bird field and most importantly found wonderful forever homes. I try to breed our dogs for a soft gentle temperament and still be amazing.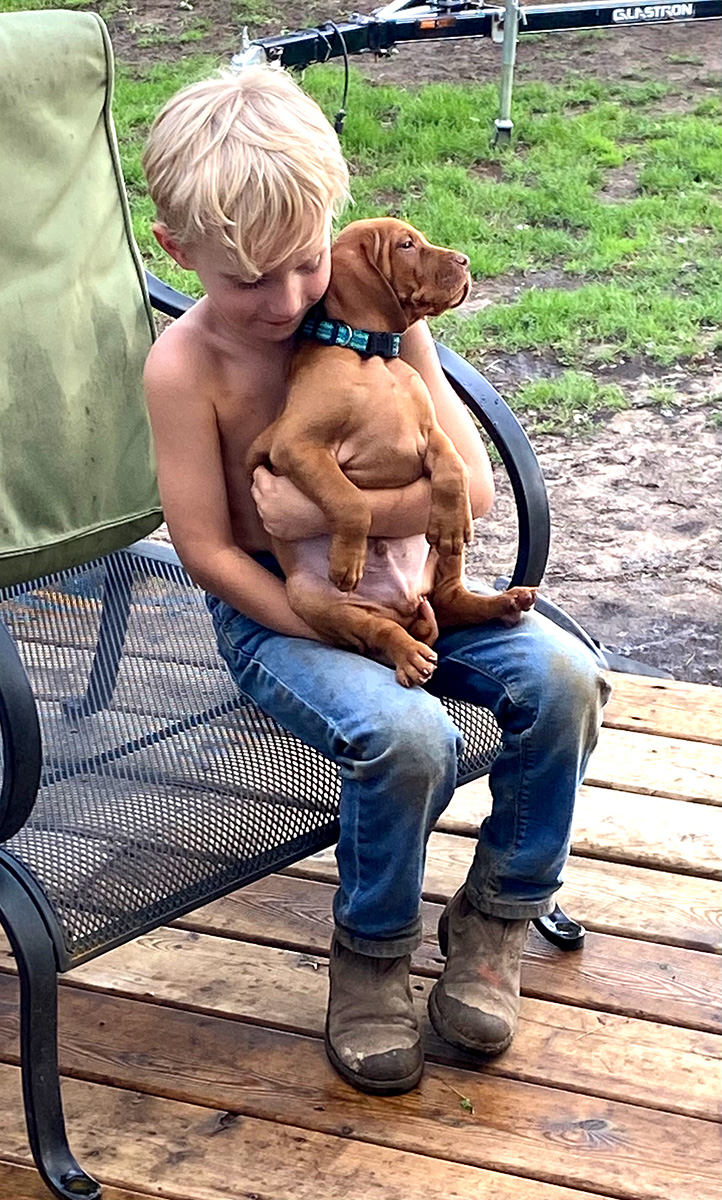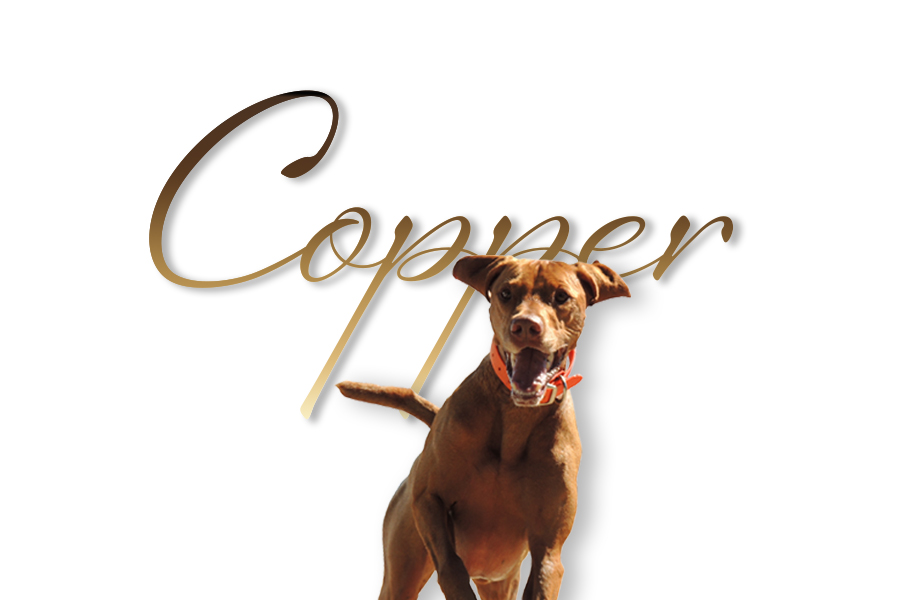 Bonneterre Ripblaz Copper
FDJ NAVHDA NA Pz I
'Our' first vizsla was Copper. My son, Daniel fell in love with vizslas and decided he wanted to buy one from a nearby breeder and friend, Ray Rowan of Bonneterre Vizslas. So he worked all summer one year to earn the money to purchase 'Copper.' With Ray's help, Daniel and Copper discovered the exhilarating world of bird hunting with a vizsla.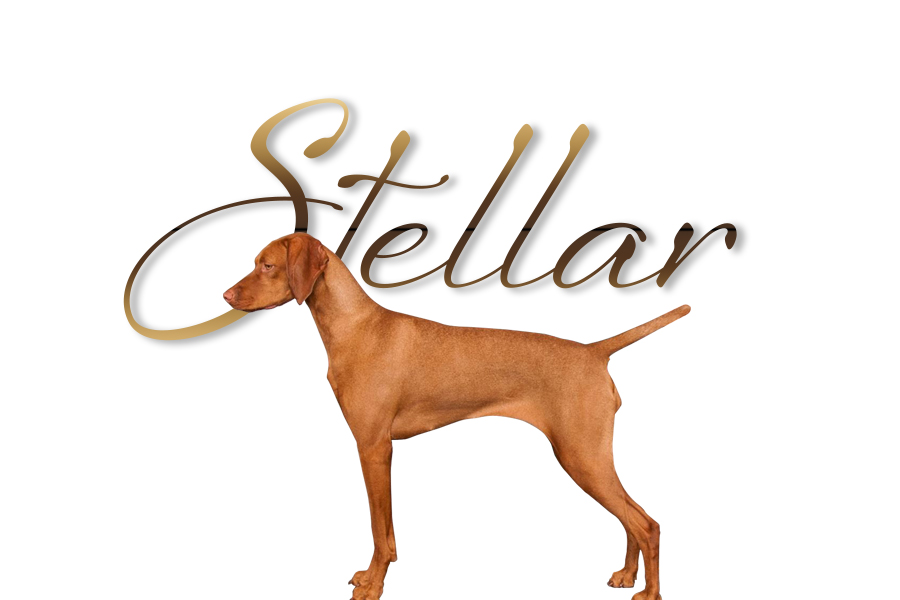 Can GrCh Mywish Stellar
And then, of course, my daughter wanted a vizsla too! 'Stella' was destined for confimation.
Then Ava was my first dog. It became a family affair and Stoney Lake Vizslas was born.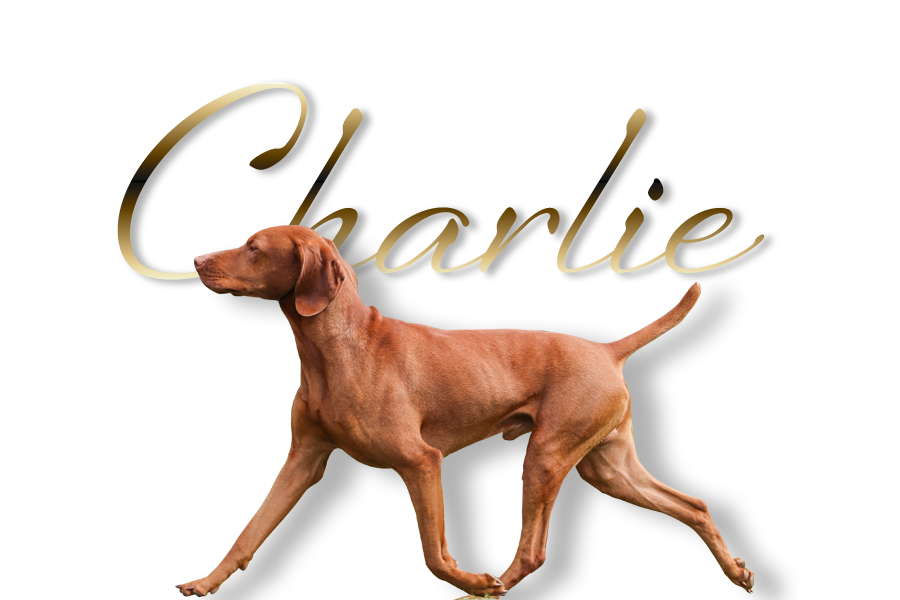 Can GrChBronze Stoney Lake
Chillin Charlie CGN
Our Charlie has excelled as Show Dog! Multiple Group Placements. And the first Vizsla to earn his Grand Champion Bronze. Charlie is also an emotional support dog for geriatrics.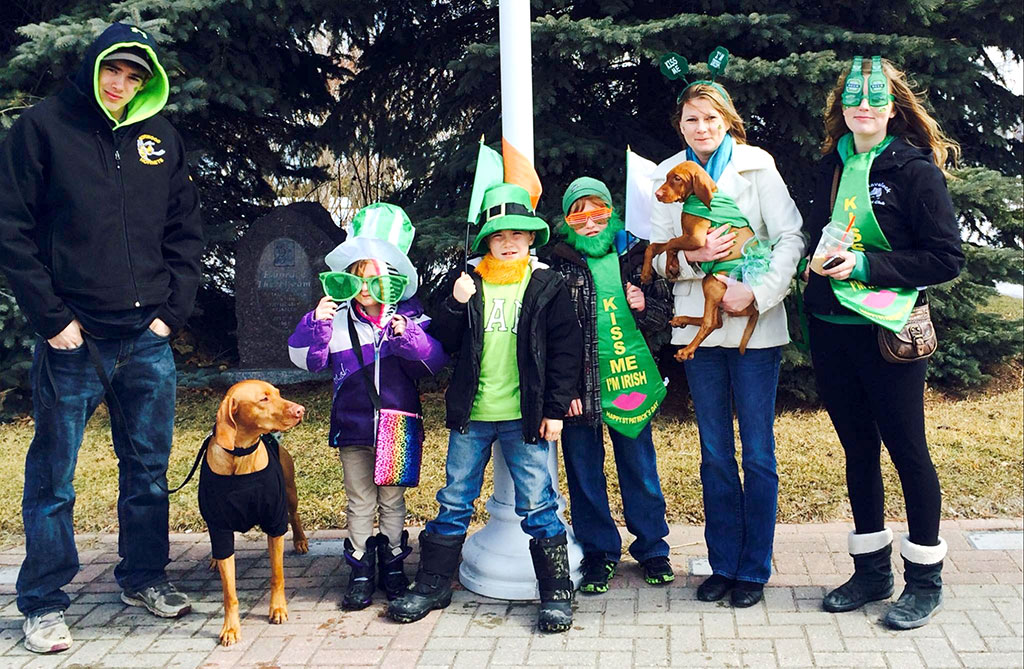 St. Patricks Day in Stoney Lake
Each year we help fund the local St. Patricks Day and also show up with the whole crew including the dogs.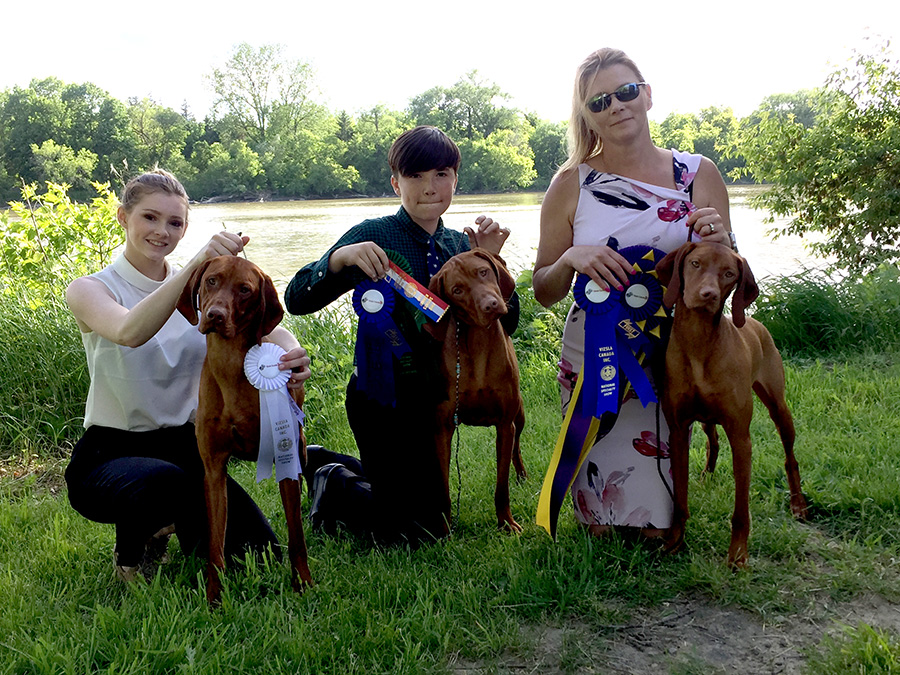 Dog Shows have become a family affair.
We had a great weekend at Erie Shores Kennel Club: Jessica with Millie, Nick with Charlie and I was showing Stoney.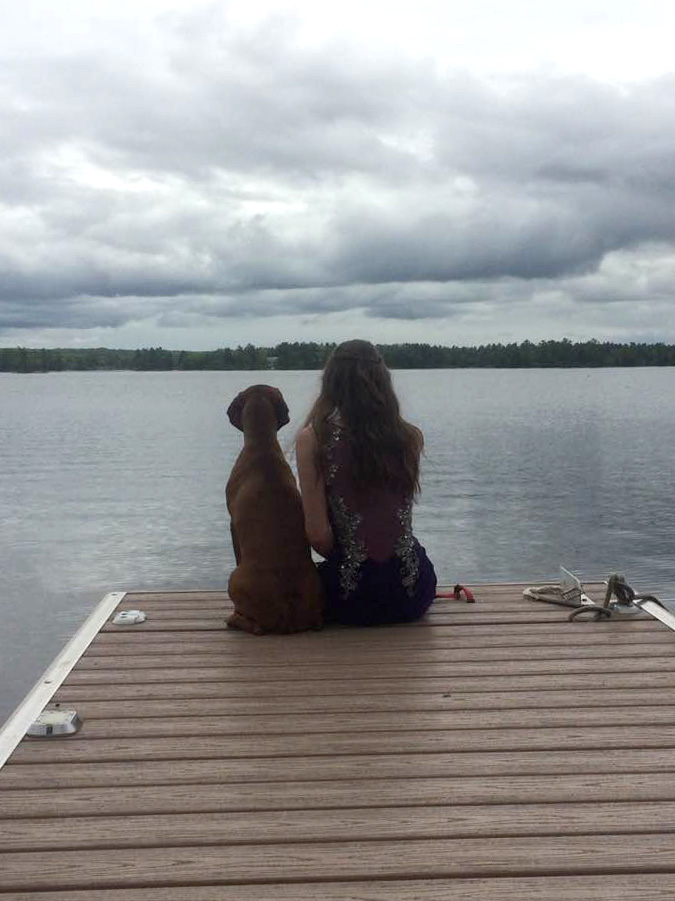 Stoney Lake has become a great place to raise vizslas and children…
Stoney Lake Vizslas in the News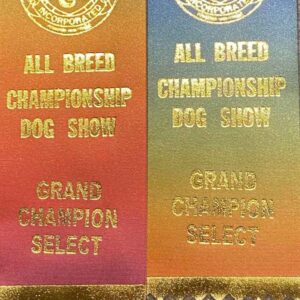 Chillin Charlie Earns Two Select Dogs!
September 11, 2022
Oakville Kennel Club
Jerseyville, Ontario
Judges: Mr. Homen de Mello, Mrs P. Brown
What an amazing weekend at the Oakville Kennel Club show. Charlie was in the ring with 30 vizslas and boy there was some amazing dogs this weekend. Met lots of amazing people. And Chillin' Charlie placing Select Dog Saturday n Sunday.